We all knew the big event of the week. We knew how it would develop.
The man at the centre of the storm was led, unsteadily, up the steps. All around him were cheers, jeers and obscenities, all aimed at him. He shrugged them off. He was safe within the courage of his convictions. He knew this was how it would be. But he would have the last laugh, by showing no fear.
Wobbling, he approached the summit of that dreadful walk. His short term future now all too apparent.
And then…the doors opened, and Ken Russell hobbled into the Big Brother house!
Fooled you eh? In the second big story of the week, some bloke is being questioned for having something of a sensitive video on his mobile, but I presume that it will be one of these "happy slapping" things, which I don't understand. So I'll leave that, and back to the star attraction.
Celeb BB was launched as per usual with the tabloids bringing extra hype to the party, by dropping the names of every slightly barmy celeb from here to LA, in the hope that the BB producers are reading. They weren't, sadly, and these are the deadbeats and no-hopers that we ended up with: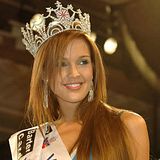 Danielle Lloyd.
Apparently a former Miss Great Britain, but then stripped of the title in scandalous circumstances. She had, seemingly, had sex with Teddy Sheringham, then failed to do a hilarious "Dribble before you shoot, Teddy?" gag afterwards. Clearly a treasonable offence. Current odds: 20/1
Ken Russell.
Hugely eccentric film director. Apparently made some quite controversial films, but I've never seen  any of them. I'm in no position to comment, then. He did, however, come dressed as former Tito Santana alter-ego 'El Matador'. Respect. May have been on the gin before arriving. Current odds: 10/1
Jo O'Meara
The non-eye-candy one out of  S Club 7. Seemed quite normal, and down to earth. Won it then eh? Current odds: 4/1 Fav.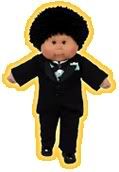 Leo Sayer
his name is rhyming slang for an 'all-dayer' he was aware of this, and made reference to it on TV. For this, he must not be allowed to win. Celebs must be only vaguely aware of their cultural influence. Seemed to know everyone else. Scarf by Topman; hair by Scottish Electric. Current odds: 5/1
Jermaine Jackson.
5th choice from the Jackson 5 – coming in last behind Michael (too mental); Tito (doing Just the Two of Us on the Beeb); Marlon (Missing in action) and the ridiculously named Jackie Jackson. Jermaine now sports a ridiculous haircut, and committed the cardinal sin of wearing sunglasses in the dark, while it was raining. Current odds: a value-tastic 40/1
Shilpa Shetty
Bollywood actress. No, I don't know either. Current odds: 20/1
Carole Malone
Man-hating-isn't everything-shit-except-in-my-middle-class-safe-haven columnist from the Daily Mirror. Clearly the most sexist, but far from the sexiest. Current odds: 50/1 outsider
Donny Tourette
Now I'm struggling. Supposedly in a band, but I fancy not one member of the general populace could name on of their songs. Thought he was Liam Gallagher. Wasn't. First one out, I fancy. Current odds: 12/1

Ian "H" Watkins
Why is he called H? It doesn't even crop up in his name! Unless his middle name is Hubert. That would explain a lot. For those of you that don't know, he's the bowl cut sporting line dancing homosexual from 90's cheese meisters Steps. Hopefully, he will die when in the house. Current odds: 13/2
Cleo Rocos
Cleo was in the Kenny Everett show. Kenny sadly died in 1995, possibly after hearing one of Cleo's atrocious character voices. They all sound the same as her normal voice! She hasn't been on telly since 1987! How can she be famous? My dog is better known than she is! Hey, he even does better impressions. Current odds: 8/1
Dirk Benedict
The dull one from the A-Team. Still fondly remembered for his world championship double take during the opening credits, when that Battlestar Galactica robot walked past. He has, I think, gone a bit howling mad though, or he'd been sharing Ken's gin. Current odds: 9/2
There you are then. A veritable 'who's that?' of international glamour and style. This has been a bastard to type. You're welcome. Jade Goody to win though, eh?
Hits: 7